Get a Massage. Feel Great. Be Happy!
Our goal is to teach people to reconnect with their bodies and live pain free.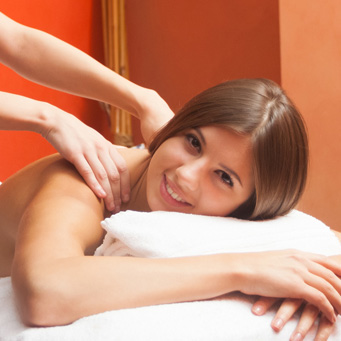 As we move through our daily lives we accumulate myriad of stresses in our bodies that we have taught ourselves to ignore. Massage forges an immediate connection and awareness between the body and mind.
At Spa Luxe Massage we are not just about massage, but educating people about the body. We are a growing local business that supports its surrounding community. We believe in a genuine smile and a warm heart. To us, you are a person, not just a client, and every experience is individualized. As veteran massage therapists, we have a wide variety of specialized techniques that allow us to approach each massage with knowledge and compassion. We provide Massage services from: Relaxing Swedish, Deep Tissue, Therapeutic or Injury Recovery, Prenatal Massage, Sports Massage, Reflexology Massage and also relaxing Spa treatments such as our Hot Stone Massage. We have years of experience treating chronic pain, post-surgical or post injury issues, working with sports specific needs.
Our web-site is not just to display our services and prices but it is an educational tool. Take a peek around. Feel free to call or email us, we welcome your questions.
Thank you for taking this step towards Spa Luxe Massage. We look forward to helping you achieve it!
-Local
Owner & Operator
We Appreciate All Our Customers!...
"Spa Luxe was an excellent experience having a Deep Tissue Massage. Very clean facility, respectable staff, and the massage was great. I'll be back since my lifestyle, previous injuries, and bad back problems create a lot of muscle tension. Overall, very satisfied."